Lily LeBlanc isn't versed in the art of casual sex, but after seven years in an on-again, off-again relationship, she's definitely willing to give it a shot. And who better to try it with than her best friend's boyfriend's best friend? What could possibly go wrong? Nothing at all.
NHL player, Randy Ballistic, lives up to his last name on the ice and in the bedroom. His best friend and teammate has recently given up the puck bunnies and traded them in for a real girlfriend. And she just happens to have a seriously feisty, extra-hot best friend on the rebound. Randy's more than happy to be Lily's spring board back into the dating scene.
Casual sex is only casual until those pesky things called emotions get involved. Once that happens, someone's bound to gets pucked over.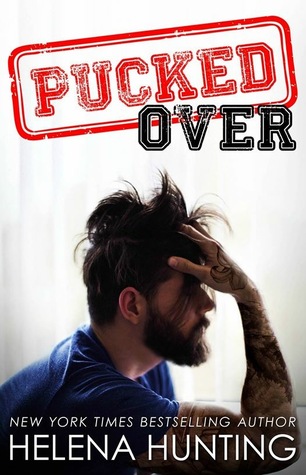 I received a copy of Pucked Over (Pucked #3) by Helena Hunting In exchange for an honest review.
Lily and Randy's book has officially made my January. Helena Hunting has once again managed to get me fully invested in a sport I know nothing about. Pucked Over is one of those very rare books that completely take over your world from start to finish. I simply could not put this book down. Whats really extraordinary is that Helena Hunting's writing manages to get better with every book and she is quickly becoming one of my all time favourite authors.
This book follows the romance between Lily and Randy and let me tell you it is one hot as hell romance. Lily isn't ready for a relationship and Randy just doesn't want one. What fantastic about this book is that you get to fall in love with the characters at the same time they fall for each other making this a must read for me.
I whole heartedly recommend Pucked Over and the Rest of the Pucked series.