In post-apocalyptic North America, rape and sexual slavery are legal. Lila Velez, desperately wants to lose her virginity before the troops visit her town and can take it away by force. She makes plans to seduce her only friend, Rey, the most attractive man in her town. Lila does not love him but he is the only man who has shown her true affection, an affection she is willing to take as a substitute of love.
Lila's coping mechanism to her mother's rape and kidnapping is her secret. A secret that will bring her closer to Aleksey, a foreign, broody man. Lila does not trust him because his links to the troops and his rough, yet irresistible appearance. Aleksey offers Lila an alternative to her plans, a possibility that terrifies her…and tempts her in spite of herself.
All the while Lila will have to find a way to live in the constant company of death, slavery, starvation, sexual abuse and the danger of losing the people she loves the most.
Due to mature content, this book is intended for +18 readers.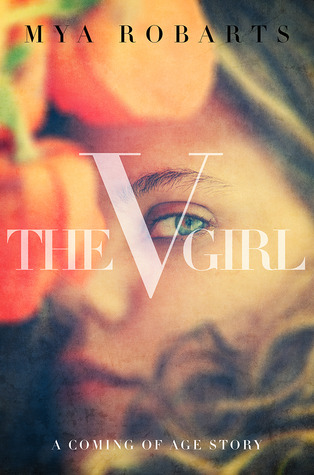 I received a copy of The V Girl by Mya Robarts in exchange for an honest review.
This is one of the biggest book surprises I have had the pleasure to come across. This story is absolutely perfect and is so beautiful that Lila's story will stay with me for a long time to come. The V Girl will definitely be the book I tell everyone to read this year. This is a coming of age story that is so stunning and the writing was so mature that I was completely captivated by the terrible, yet stunning future Mya Robarts has written.
This is set in a future where Rape is legal and at the centre of this world is Lila. Lila is an incredible heroine. She is strong, brave, intelligent but at the same time her character is true to her age. Yes, she is mature for a seventeen year old, however, you would be too in this situation.
The romance is fantastic. I mean really amazing with an instant attraction but an evolving love story that will have you crossing your fingers for a HEA.
ALEKSEY FURST! This is what an Alpha male and a hero should be. He does what is right and will do whatever is
necessary to save those he cares about.
The secondary characters were just as brilliant as the main characters but this book is definitely not for the faint of heart. This book will make you laugh, make you cry and leave you feeling raw and emotional. I honestly couldn't have loved this book more.