Raised as a prototype for the Georgian Bratva's obedience drug, 221 fails to think, act, or live for himself; he's his master's perfectly-crafted killing puppet. Standing at six-foot-six, weighing two-hundred-and-fifty pounds, and unrivaled in to-the-death combat, 221 successfully secures business for the Georgian Mafiya Boss of NYC, who rules the dark world of the criminal underground. Until his enemies capture him.
Talia Tolstaia dreams to break from the heavy clutches of Bratva life. She dreams of another life--away from the stifling leash of her Russian Bratva Boss father and from the brutality of her work at The Dungeon, her criminal family's underground death-match enterprise. But when she stumbles upon her family's captive who is more monster than man, she starts to see the man underneath. A powerful, beautiful, damaged man whose heart calls to hers. But sacrifices must be made--blood for blood...life for life...souls for scarred souls...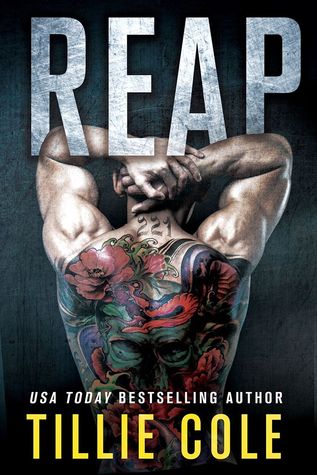 I received a copy of Reap by Tillie Cole in exchange for an honest review.
Reap is one of the most amazing books I have ever read. The storyline is flawless and Tillie Cole has outdone herself with this spectacular sequel.
Reap takes place 6 moths after the event that happened in Raze and poor sweet Luka is trying to overcome his past and work pass the guilt of what he was forced to do in the gulag's cells.
This leads him right to the rescue of Zaal or (221). Once our new hero Zaal is brought to safety we have the beautiful new romance that blossoms between him and Luka's sister Talia.
Talia is an amazing heroine, when she loves she loves with her entire soul and it is awe inspiring to read. She will do anything for Zaal and she doesn't even hesitate when he needs her despite the repercussions that may occur from being with him.
Zaal has the most beautiful personality where he can go from vulnerable to Alpha male in 60 seconds. His past is utterly heartbreaking and how he chooses to move forward because of his complete devotion to Talia really makes him one of my favourite Tillie Cole heroes.
For me Tillie Cole is the best contemporary romance writer and every book she writes takes my breath away and steals a little piece of my soul. Do yourself the biggest favour and purchase this and every other Tillie Cole book because it will be a decision you will NEVER regret.