She spent five years planning a future that will never exist. He spent five years trying to erase a past he can't forget.
London is Leah Watson's fresh start. When she secures the perfect internship during her study abroad semester, with an infamous celebrity public relations firm, she is determined to forge her own path - one that is nothing like her life back in Oklahoma. That plan is tested when British football's bad boy, Killian Ramsey, decides that she's the one he wants and he's playing for keeps.
Will she put her future on hold - again - for the type of man she swore she'd stay away from?
Killian is one bloody good football player. After a tragedy shattered his entire world, the cocky and arrogant face he puts on for the media is a complete lie. When he meets Leah, his heart starts to beat for the first time in years. But when the feelings get too real, his perfectly constructed facade starts to slip.
Will he risk it all to be with her - taking whatever penalties are thrown his way - or will he play it safe?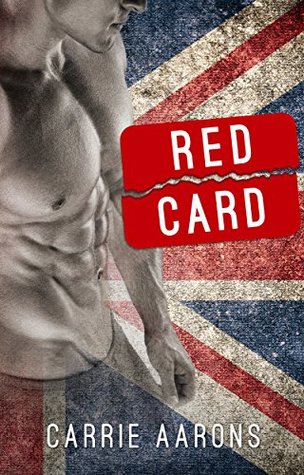 I received a copy of Red Card by Carrie Aarons in exchange for an honest review.
Carrie Aarons, you've got a brand new fan! I loved Red Card and all the wonderful characters it was a pleasure to discover.
Leah Watson has had her heart broken, she let her life revolve around her boyfriend and when he breaks up with her she no longer knows what to do with her life. Leah is
independent, strong but she has this beautiful vulnerability to her that makes her completely loveable.
Killian is the cocky arrogant bad boy with a big chip on his shoulder. His journey throughout this book is amazing to read and you find yourself falling for him and his Alpha Male ways right from the
beginning.
There is so much that happens in Red Card and Carrie Aarons has written this book perfectly. There are probably a few sensitive subjects but everything is handled so beautifully that this book really is a very special read.